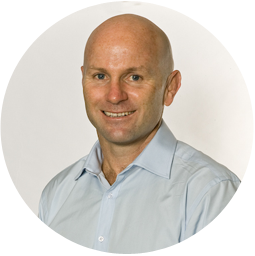 DAVID JEPSEN, PRINCIPAL
David is very focused on nurturing and building strong, trusting and lasting client partnerships that form firm foundations for business success. He has a practical and commercial view of business – sales and marketing are paramount – although processes are critical for business efficiency and an area of expertise.
With over 20 years' experience in accounting firms and commercial businesses, David has great experience in accounting, taxation, business advisory, financial control and CFO roles, ensuring his clients get expert advice.
Although David gave up rugby some years ago after extensive involvement at Randwick and a couple at Woollahra Colleagues, he still loves and avidly follows the game. He also takes part in various other sports and pursuits, including training and competing in Ocean Kayak Races and yoga.
Maggie Sung - Team Leader
Maggie brings a depth of accounting and tax knowledge across a broad range of industries. Her specialties include education and training providers, high net worth individuals, hospitality brands as well as property development and investment entities.
Maggie offers over 12 years of hands-on experience in both Chartered and Commercial Accounting environments and has worked in top and mid-tier firms including Minter Ellison Lawyers and HLB Mann Judd.
Skilled at providing expert advice and assistance with day-to-day accounting, financial reporting and compliance matters, Maggie has fast developed a reputation for providing exceptional client service, closely managing and supporting clients and providing timely and practical financial and tax advice.
A Queenslander originally, Maggie enjoys visiting her family and annual camping trips to Stradbroke Island. She is also a serious foodie, enjoys anything to do with property – decorating, renovating or investing and loves spending time with her family and friends.
Philippa Rickards - Team Leader
Philippa has over 20 years of experience and ran her own book keeping business, providing services to a diverse range of industries including trades, training, services and finance businesses.
A Fellow of the Australian Institute of Management, Network Facilitator for the Institute of Certified Bookkeepers and Register BAS Agent
Phillipa provides expertise in book keeping, support and training in accounts payable and receivable, reconciliations, inventory control and payroll.